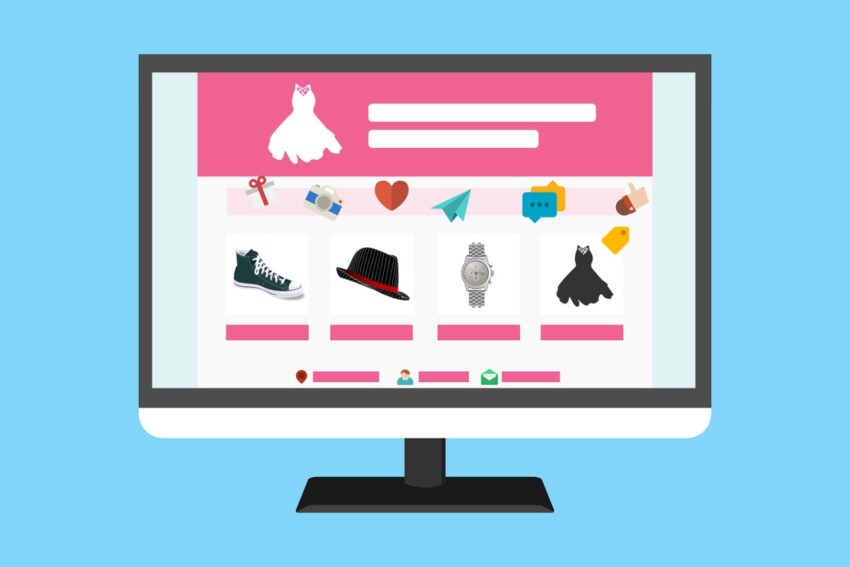 The digital tapestry of the internet is filled with captivating stories, and the history of WordPress is no exception. Since its start, this CMS has burgeoned into a formidable platform, playing a pivotal role in molding the contours of the online world.
Did you know that WordPress powers nearly every other website you browse? This remarkable dominance has not only occurred due to the inherent capabilities of this CMS but is also the result of the ecosystem being enriched with innovative tools and plugins by numerous developers over the years.
One of these remarkable teams is MotoPress, a company that boasts a commendable 10-year history in the dynamic WP world. Their magnum opus, the special reservation tool for property owners, stands out in the crowded marketplace of similar WordPress Hotel Booking Plugins. But what truly sets this product apart is its flexibility. Whether you're looking to enhance your hotel's booking system or incorporate unique functionalities, MotoPress's suite of add-ons seamlessly integrates with the core solution. 
The team's involvement extends beyond development: it encompasses curating an engaging blog, where they consistently share articles that prove to be a veritable goldmine for ardent readers and enthusiasts. These captivating articles deserve our exploration.
20+ Best WordPress Wedding Themes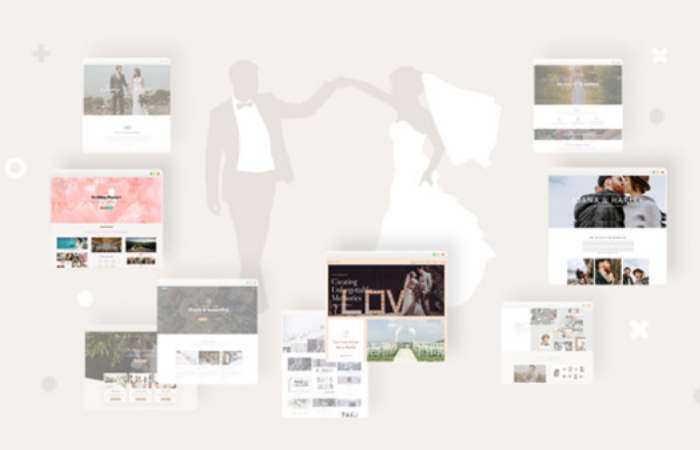 At the outset of the content, the significance of possessing a well-tailored and engaging website for wedding experts, including photographers, organizers, and coordinators, is underscored. The necessity to draw in prospective customers in search of diverse wedding-associated offerings is stressed, and attention is directed toward corresponding WordPress themes as a remedy for constructing such websites.
The text then delves into a comprehensive analysis of several distinct templates, focusing on their functionality and aesthetic appeal. Themes such as Gutenix, Solene, Ekko, and Bridge are described, with particular attention to their features, compatibility, and potential applications in creating wedding websites. These alternatives offer various tools, layouts, and plugins to enhance the website's appearance and usability.
Moving forward, the content broadens the conversation to encompass templates such as Stockholm, Kalium, Brooklyn, and The Aisle, among various others. This part highlights supplementary attributes including versatile functionalities, plugin adaptability, mobile-friendliness, customizable choices, and the incorporation of WooCommerce. The manner in which these aspects contribute to the development of distinct and effective online projects centered around weddings is exemplified.
Following that, the discussion summarizes the specific characteristics and benefits of the presented alternatives. The focus remains on the themes' versatility, support for different wedding website types, creative design options, and user-friendliness. The overall essence of the text is about providing valuable insights into the range of WordPress templates available for wedding industry professionals, aiming to help them find the best fit for their needs.
Top List to Find the Best WordPress Theme for Musicians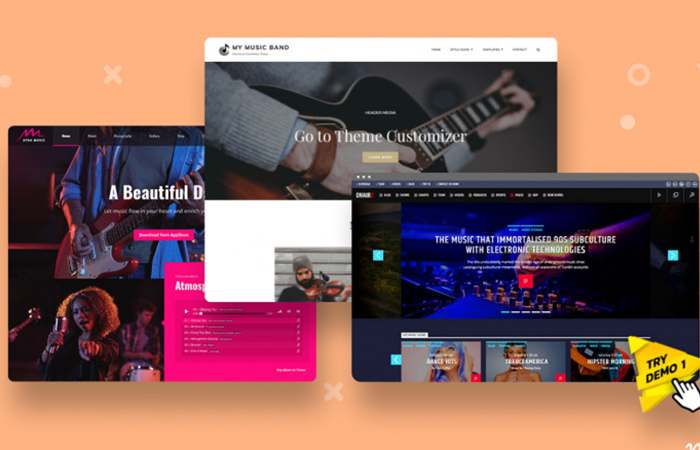 The furnished material explores the significance of possessing a polished website as a medium for musicians to display their skills and attain acknowledgment. It stresses that relying solely on social media platforms falls short of achieving broad recognition. The content presents an assortment of handpicked WordPress themes tailored for musicians, with the goal of streamlining the quest for the perfect option tailored to individual needs.
The key features to seek out in these templates are subsequently listed, encompassing choices for showcasing portfolios, seamless integration of video players, facilitating online appointment scheduling, and bolstering eCommerce capabilities. The article then delves into detailed descriptions of several premium WordPress templates. Each alternative is introduced with a brief overview of its key features, such as compatibility with page builders like Elementor and WPBakery and flexible music player capabilities.
This collection of themes showcases a wide array of designs with various functionalities, catering to the diverse requirements prevalent in the music sector. Distinctive supplementary attributes of each skin are brought to the forefront, such as the ability to personalize post formats, unique event arrangements, dynamic discography showcases, and engaging backgrounds.
Across the content, the significance of an adaptive layout is underscored, guaranteeing an excellent user journey across varied gadgets. The material wraps up by proposing that musicians can now make their selection from the highlighted compilation of WordPress templates with confidence, enabling them to craft a captivating online identity that skillfully exhibits their musical compositions and brand.
20+ Best WordPress Directory Themes in 2023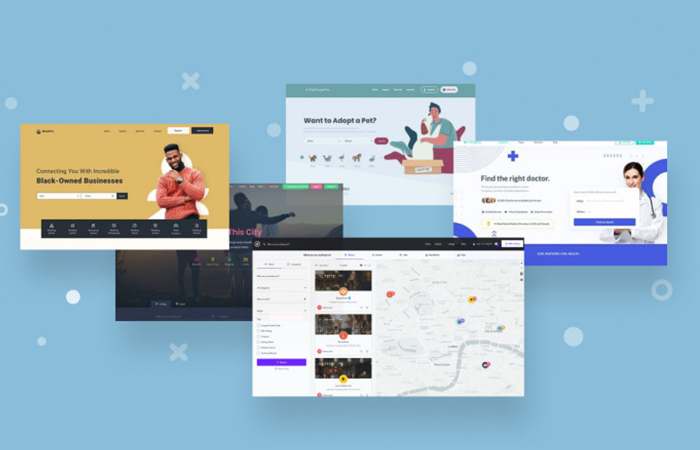 This piece focuses on showcasing a selection of premium templates for creating comprehensive online directories. These skins are designed to help owners build feature-rich websites with various functionalities. The author highlights the importance of essential features such as advanced search options, monetization capabilities, user dashboards, review systems, private messaging, and compatibility with plugins for extended functionality.
The central part of the content introduces and briefly describes each of the showcased themes, outlining their key features and strengths. The templates mentioned in the article vary in their capabilities, such as support for classified ads, booking systems, reviews and ratings, payment gateways, and various customization options. These designs are presented as versatile tools that cater to different niche requirements, providing users with the ability to customize layouts, add fields, and incorporate various functionalities.
The writing places a strong emphasis on recognizing the significance of revenue-generation tactics, such as implementing charges for submitting listings, presenting exclusive premium packages, or spotlighting promoted listings. Furthermore, it delves into the incorporation of payment gateways and aligning compatibility with WooCommerce, spotlighting the inherent potential for generating income through directory websites.
Additionally, the overview dives into supplementary attributes such as mobile apps, sophisticated search and filtering mechanisms, seamless map integrations, and an array of communication choices. The conclusion reiterates the notion that the showcased templates provide robust resources for crafting all-encompassing and efficient directory websites, tailored to a wide spectrum of industries and specialized areas.
15+ WordPress Themes for Authors 2023 (Free & Paid)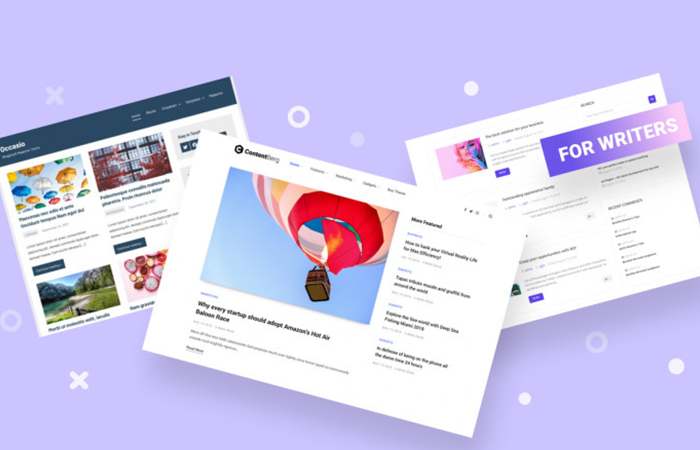 The roundup unveils an assortment of templates crafted exclusively for authors, presenting alternatives in both cost-free and premium categories. The essence of these themes lies in their potential to forge a distinctive and visually captivating digital footprint for writers. The content underscores the weight of fusing gripping textual content with aesthetically alluring arrangements, visuals, and design components.
The assortment presents an array of high-quality WordPress themes tailored to authors, with an emphasis on their intuitive attributes, cutting-edge aesthetics, and heightened security protocols. These alternatives are tailored to accommodate specific writers' needs, providing features like integration with native editors, customizable headers, and responsive design for optimal viewing on various devices.
In addition to premium themes, the content also highlights free WordPress counterparts for authors. It emphasizes that while there are differences between complimentary and paid options, both can help create professional and engaging websites. These templates are designed to simplify the process of website creation and customization, offering options for different layouts, color schemes, and widgets.
To wrap up, the document seeks to aid writers in the process of choosing the ideal WordPress themes for their websites. Offering a wide array of choices encompassing both cost-free and premium selections, it empowers authors to forge a robust online footprint, adeptly exhibit their literary creations, and actively connect with their intended readership.
Reflective Conclusions
MotoPress has wielded a significant impact in enhancing the WP ecosystem, not just by fashioning tools that offer practical utility intertwined with a captivating artistic allure, but also through their remarkable contributions to community education via informative blog posts. The company's dedication to shaping the online realm reflects a spirit of innovation that has become integral to WordPress, solidifying its role as a pioneering force in the digital era.
Amidst the swiftly changing landscape of digital creative expression, WP remains a shining example of pioneering thought and flexibility. The featured articles, showcasing a broad array of templates and plugins spanning various domains like weddings, music, online directories, and professional writing endeavors, underscore the platform's unmatched ability to cater to a wide spectrum of requirements across diverse sectors.