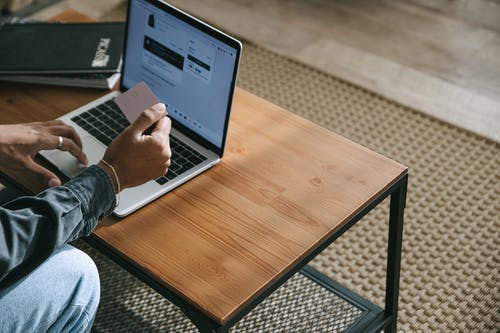 What is an IP address?
Among millions of devices in the world, to identify your device network as unique, it is assigned a distinctive address known as the IP address of your network. You can use the following link to avail secure connection for your IP (https://routerlogin.mobi/10-0-0-2/.)
Through this address, you get access to the Internet. Your internet activity is routed back to you by your Internet Service Provider (ISP) using your IP address. Your activity is noted and stored in the backend since your router requests the websites you visit and reveals your information. To check your IP address, search on Google "What is my IP address?" to get the answer.
What is blacklisting?
Every network is provided with the power of preventing illicit IP addresses from accessing it. IP address blocklisting is the way to do it. This is a list of IP addresses that must be blocked to avoid malicious activities on your network. Since cybercrimes are on the rise, your network can be targeted and can be spammed with a variety of assaults. There are many network tools to avoid such situations. 
A network owner can blacklist your IP address if you're suspected of fraud. Sometimes, assigning the same IP address to multiple users makes it impossible to know the current end-user of that particular IP address. This can cause fortuitous prevention of legitimate users from accessing that network. Blacklists provide good benefits to the email service providers such as Gmail and Microsoft as this list helps them distinguish between the mails and decide which emails are to be sent to the inbox, which ones to send to the spam folder, and which emails should be blocked.
Why is the IP address
?
Blacklisting is a legal process, and they help in preventing trickery and assaults. There can be many reasons for your IP address to be blacklisted. It can either be intentional or unintentional. Some blacklists make a mistake and add any IP address assigned from the ISP to the blacklist. Spamming can be one reason why your IP ended up listed. 
Running a non-configured mail server leads to persistent sending of spam. It can also happen if you fail to have the correct email addresses in the email box. Hacking of your email account can take you to the blacklist too. Furthermore, if you have a virus or malware, it can also lead to blacklisting your IP. If none of the above reasons are true for your computer, it is most probably because of the person who was using your IP address before you were.
What if your IP address is blacklisted?
If your IP address is present on the blacklist, you should ensure that no unauthorized traffic is going out from your network.
.Firstly, you should now locate your IP address on a blacklist. You should find out the responsible

DNSBL

(Domain Name System Blocklist). DNSBL is a listing that blocks spam from a system that has a history of sending spam. Websites such as MXtoolbox or MultiRBL can help you in this process.

Now, you should determine the cause for your blacklisting. It can also be because of a virus on your computer. It would be best if you scanned all devices on your network for viruses. Locating the virus will help you solve the issue, and then you can resume your internet activity. If no viruses are found in the computer, you might have to check all the emails again. You should then ensure that your network and mail server are configured correctly. You should configure routers more securely.

.Next step should be to request a delisting. If you're innocent of any deliberate wrongdoing, you can open your database to the association's site, which has blacklisted you. Following their rules and regulations honestly will help you out.

Some blacklists have a feature of self-removing your IP. However, you must make sure to remove the corrupt files before requesting a delisting.

Many blacklists remove light sinners automatically after a certain time. So, you can wait. Intentional spamming is not counted as a low offense, and the time of blacklisting will be longer in that case.
Sometimes you're falsely accused by DNSBL. In that case, using a VPN service will not interrupt your work even if you're on the blacklist. It will allow you to work from a different IP address. Since reliable VPNs are very expensive, they can only be used as an alternative, not as a permanent solution. Requesting for delisting is the only feasible option. DNSBLs handle the delisting queries within 24 hours, so you have to be patient.
Precautions
The IP address in the blacklist won't probably make a big difference if you are sitting at home and doing your usual surfing. It creates an issue only if you're a business and have your mail server. Your main task should be to make sure that your networks are clean. Making your mail configured correctly also adds up to this task. Another priority should be to mitigate the spam on your email platform. Email service providers try to find defaulters and identify real issues. If your IP was blacklisted once, make sure you do not make the same mistake again, as it will become very difficult to gain the network's trust again.
Blacklisting is one of the vital processes in internet security. It might be vexatious for the end-user, but it is ideal for mitigating cybercrimes and maintaining the Internet's safety.
 Also Read: Possibility to make the best of your system, the student comes