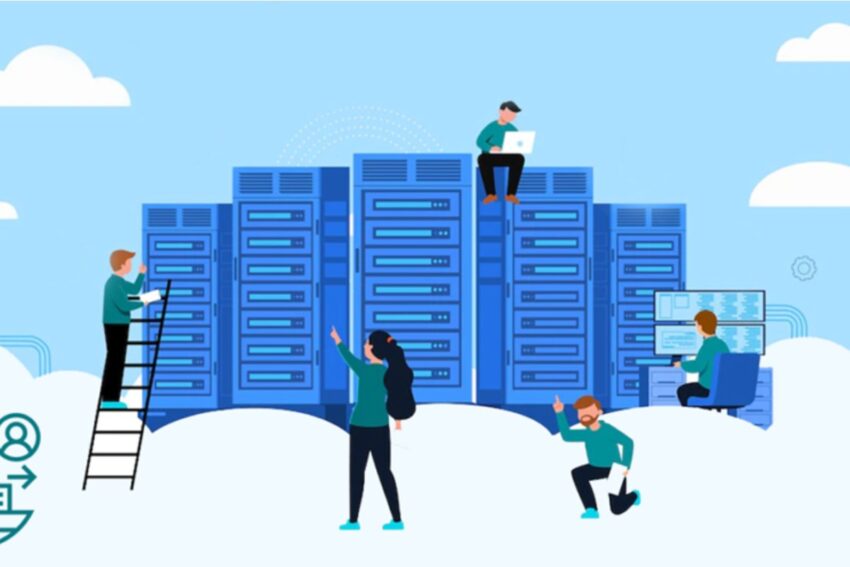 In this digital era, any business requires an excellent quality of data for framing effective strategies across different departments. There are various methods of generating, obtaining, and collecting data. However, several enterprises fail to protect their datasets from getting corrupted. Additionally, even if it's not corrupted but is not clean, complete, or sorted, that's another big hurdle in the path of using that data. It could lead to the loss of potential profit and ease of doing business.
Data cleansing simply means identifying issues in an existing dataset and cleaning and sorting it. It is important because, with time, tiny data clusters become corrupt or obsolete. And although it may not appear to be a significant problem right away, it will slowly start to build up and bring down business efficiency in several ways.
In this article, we'll discuss all about the benefits, components, and techniques of data cleansing.
What are the components of data cleansing?
Clean data has 5 characteristics. Go through the below components to understand which could impact your database and which of these your company needs to look after.
Uniformity: Whether or not the measuring units (such as data formats) are the same throughout the database.
Accuracy: The data's accuracy in terms of stats, customer personal information, etc.
Validity: The extent of data that conforms to defined constraints or business rules.
Consistency: If the data is consistent across different data sets or within the same data set.
Completeness: If all data is available; for example, when asking customers to fill the form and getting only their names, but not phone numbers or emails.
While you can check your enterprise database for these components to determine its accuracy, it might become a big task if your organization has a large volume of data. The same applies to cleaning this data as well. In this can, you can establish a dedicated team to maintain the organizational dataset. However, if delayed due to in-house setup, consider outsourcing it to a suitable data cleansing services provider.
How can businesses perform data cleansing?
The steps to perform data cleansing varies as per the data type of a business. However, these are the universal ones and are applicable to the vast majority of companies.
Verifying Existing Data: The first step of data cleansing is validating existing data. The validation primarily includes accuracy and consistency. This helps in the long-term benefits of maintaining communication channels and ensuring customers are paying. It also helps significantly in meeting legalities by identifying data types that they are not allowed to keep. For example, Russia doesn't allow companies to keep even general information about their citizens.
Duplicate Data Filtration: This step can be performed in any order, but it's better to get this done as soon as possible. Removing duplicate data will save a lot of space and email campaign budgets. It's pretty easy and can be achieved by several tools available online.
Enrichment to Eliminate Missing Data: When collecting data from multiple sources, it's possible that the resultant database will have missing fields for a few entries. Finding accurate information for those fields can be done through data enrichment and appending.
Structural Error Elimination: This can be achieved through data enrichment by identifying and fixing errors like typos, inconsistent formats, incorrectly labeled classes, etc. This may also arise due to transferring of data or corrupted data due to processing.
How to manage data cleansing in an organization?
You can do this in two ways.
Recruit an in-house team to clean the data.
Outsource data cleansing services to a third-party service provider.
Setting up an in-house data cleansing department has several challenges. You have to manage many things, from hiring to training them, and you may still not get the desired results. On the other hand, data cleansing services give you access to trained resources and are incredibly beneficial in cost-cutting, eliminating the need to hire, fire, train, and manage employees.
The most important benefit of outsourcing data enrichment services is their excellence. Because of dealing in data cleansing for years, they can clean most data types and volumes in a short time frame.
Benefits of data cleansing for the business
Cost Effective: It is the most important benefit of data cleansing. The cluttered work environment due to duplicate data almost always hampers business efficiency. Streamlining operations and lowering costs results in higher profits. Having extremely high-quality data will require less management and will yield far better results in sales, marketing and other such requirements.
Email Campaign ROI is improved: Even in 2022 and ahead, email marketing remains to be one of the most preferred means of promotion, reminders, information-collecting techniques and beyond. But having outdated data where emails are no longer valid or functional will result in unexpected expenses and poor or no ROI. Data cleansing benefits in prioritizing that the correct audience is opting in for promotional emails or newsletters. No business can ensure that 100% of the emails sent are accurate, but you can definitely bring it up from 1% or 2% to 5-8%, which is 3 to 6 times more. It will also benefit in bringing down the SPAM emailing.
Targeting is improved: Using data cleansing, the old and outdated data can be cleaned up and information can be updated to increase targeted marketing. An additional tip is to set your tool's settings in such a way that newer data is prioritized first.
Better overall productivity: In multiple ways, data clutter results in poor productivity. You may end up contacting people who are not in the same business as you or not the right prospect for you. Your employees will have to spend a lot of time in managing multiple versions of the same data. These are a few of the several problems data clutter and poor data quality leads to. With data cleansing, all these challenges cease to exist, thus increasing the overall productivity of your process and efficiency of your databases.
Controls Data Investment Wastage & Yields Better Operation Decisions: If data cleansing is delayed for very long, it may end up making your data unusable and unrepairable. Even if you hire the best data cleansing service providers, it will cost you a hefty amount and the data investment will still be beyond repair. An adequately framed data cleansing plan can save your data costs.
Additionally, businesses are now making a lot of their decisions based solely on the data they have gathered. Higher management is responsible for the majority of a company's decisions and a majority of the decisions made by them are directly linked to the data they're being fed. And improved data quality will obviously improve decisions as well. It also gives a competitive advantage over rivals.
Conclusion
There was a time when having data was extremely important, but now almost all companies (even the tiny ones) have access to vast databases. It all comes to one thing now, the quality of data. The better quality of data a business has, the better it will perform and outperform others.
However, more than half of the data gathered or bought is useless these days. That's where data cleansing kicks in and removes these hurdles. Just choose the right method (or the right data cleansing services partner if you choose to outsource) and you should be able to make the most of your data.