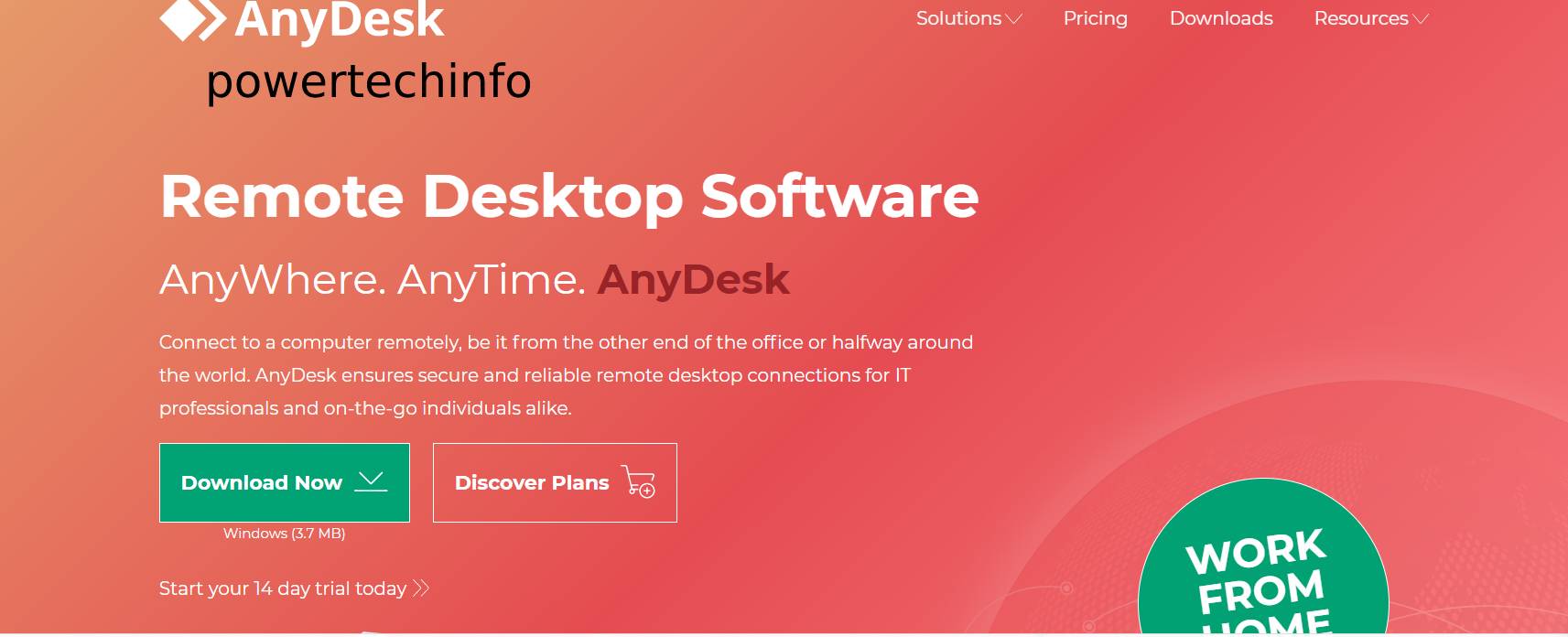 Introduction:
AnyDesk one of the leaders in remote access solutions, has released AnyDesk 6, the latest version of remote desktop software on the market. A host of new features now enable central IT management and provide increased security. These new features, along with updates to some of the existing features, make teamwork and collaboration much easier. With this update, AnyDesk is driving continuous improvement of its remote access solution. As always, user feedback has been incorporated into the development of this new version.
Centralized IT management with group policies and multiple passwords for unattended access
Windows Group Policy support now enables centralized management of AnyDesk workstations on multiple devices. Administrators will be able to define and share settings for groups of workstations. The settings are then automatically applied to all devices within the network. This means that secondary passwords can now also be configured for unattended access. This new feature associates a password with specific permissions, such as permission to sync the clipboard or use file transfers. Individual authorization profiles can have a limited duration and can be modified by the administrator at any time.
Increased security with two-factor authentication
Remote access to devices is now more secure with two-factor authentication. Two-factor authentication is available as an extension of password protection and is configured using a QR code and a 2FA app such as Google Authenticator. Once the new feature is activated, a code is requested for each session request, which the smartphone creates automatically. This one-time, time-based password ensures that only authorized users receive unsupervised access. Another new security feature is that all sessions will now support Perfect Forward Secrecy. This increases security when transferring data through AnyDesk.
Wake-on-LAN features and Android address book enhance remote teamwork
Access to your work computer from home is simplified with the new Wake-on-LAN feature. Wake-on-Lan allows you to send a session request to the AnyDesk workstation while it is in sleep mode and wake it up with the help of a "magic pack". With version 6, the Address Book is now also available on Android devices. This allows you to use your address book contacts on the go.
Version 6 also contains expanded options for flexible session recording: session recording can now be started and stopped at any time during a session with a simple click. Now it is also possible to jump to specific points in the recording. Sessions can also be recorded automatically or only in parts, The longest recordings are easily searchable, and are ideal for almost all-happening workshops, meetings, and coaching sessions
With new features and updates in version 6, we meet the requirements of our users. They depend on the fact that collaboration also works seamlessly while working remotely at home. There is an unprecedented demand for remote desktop software, accelerating our access to 200 million downloads. To thank our users for their trust and we look forward to providing them with more support with the new release, "said Philip Weiser, Founder and General Manager, AnyDesk Software GmbH.
Also Read: How to create or delete a hard drive partition in Windows 10
Remote access tool at its best
Any Disk
Have you ever worried a lot after finding out that your file (which you worked hard on) is still on your desk at home and it's your turn to present it in class? You feel helpless in such situations. Fortunately, there are remote-access utilities out there to deal with these problems.
If you want to try similar apps for your own personal use without spending money then AnyDesk is the perfect program for you! It is a free and lightweight remote access app that can help you access various files and documents on any device in multiple locations. Ready to go to work anytime, anywhere?
Fast and comfortable
The app claims to be the fastest and most comfortable remote desktop application in the world.
AnyDesk's main features include online collaboration, file sharing, access control, and a custom user interface. You can start using the program even without installing it. All you have to do is download the extremely lightweight 1.1MB program file and run it. Accessing your files anywhere is easier and safer, as you do not need to assign your data to a cloud service.